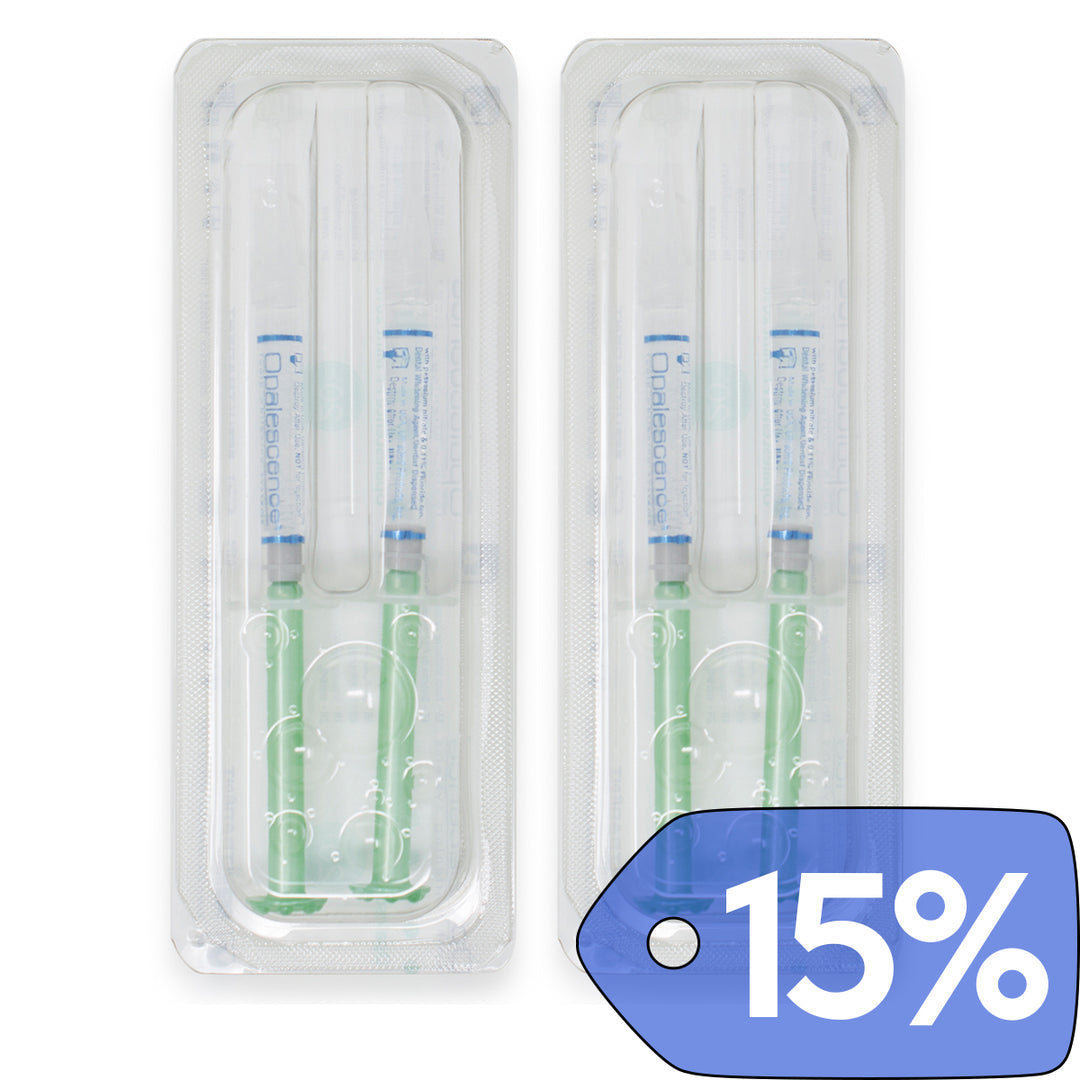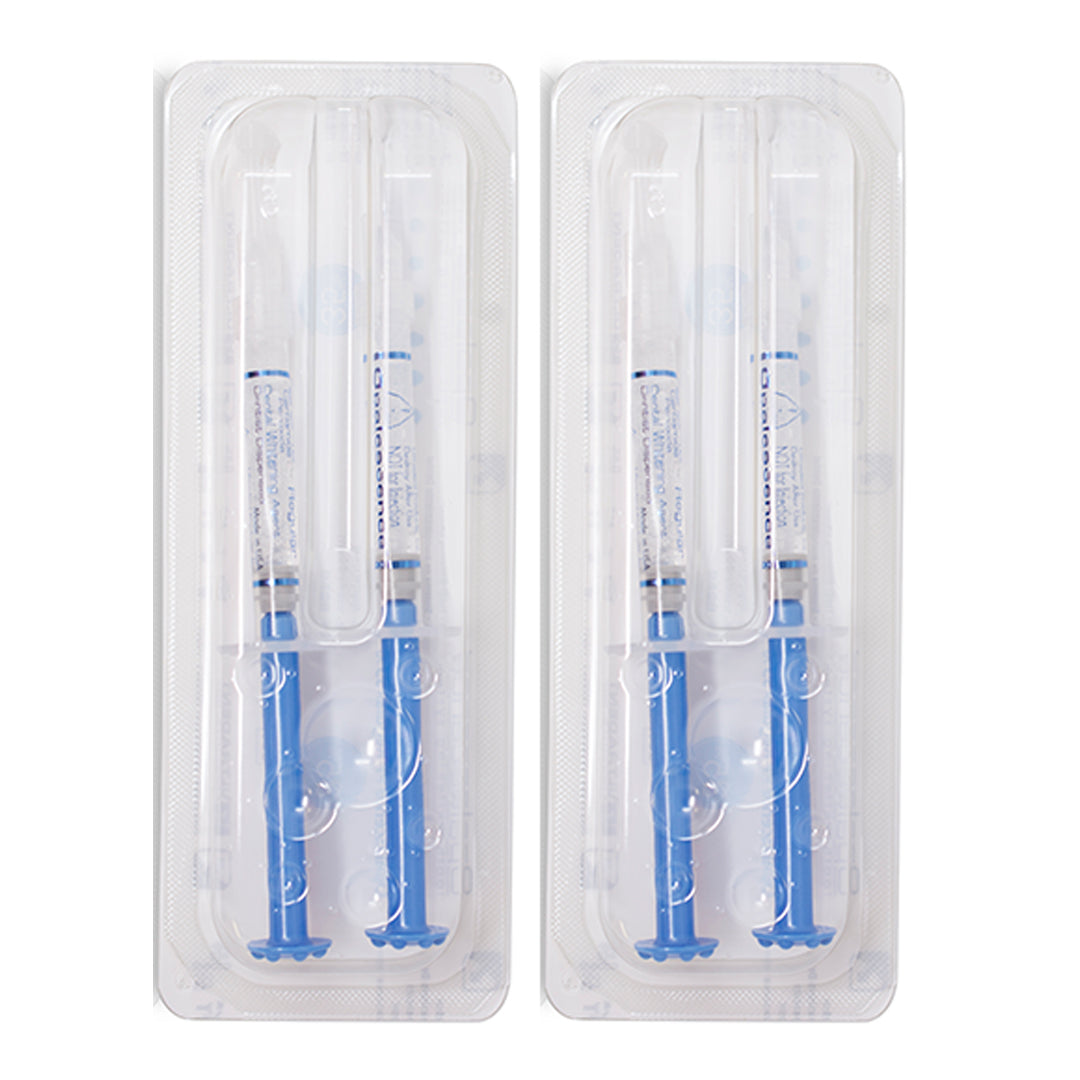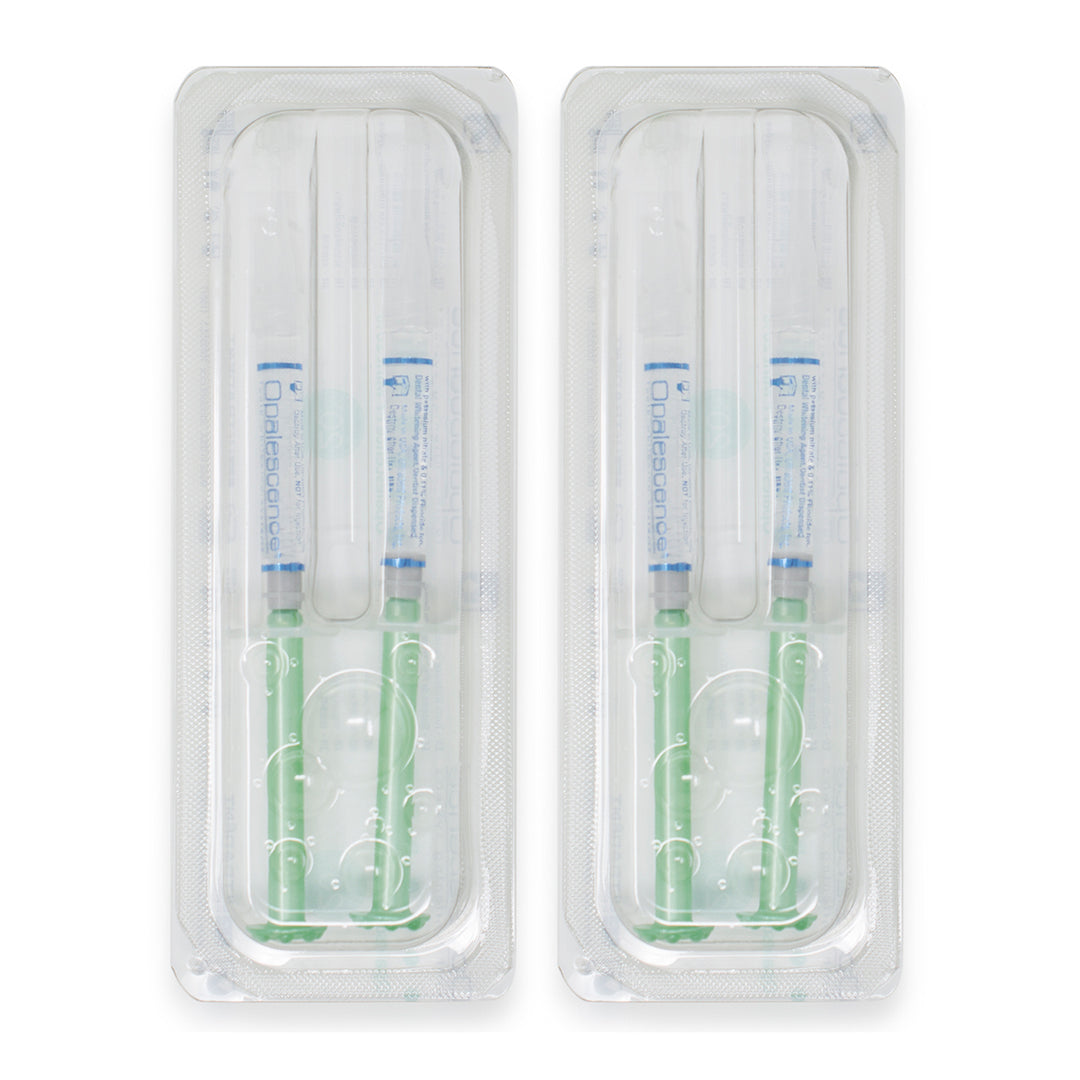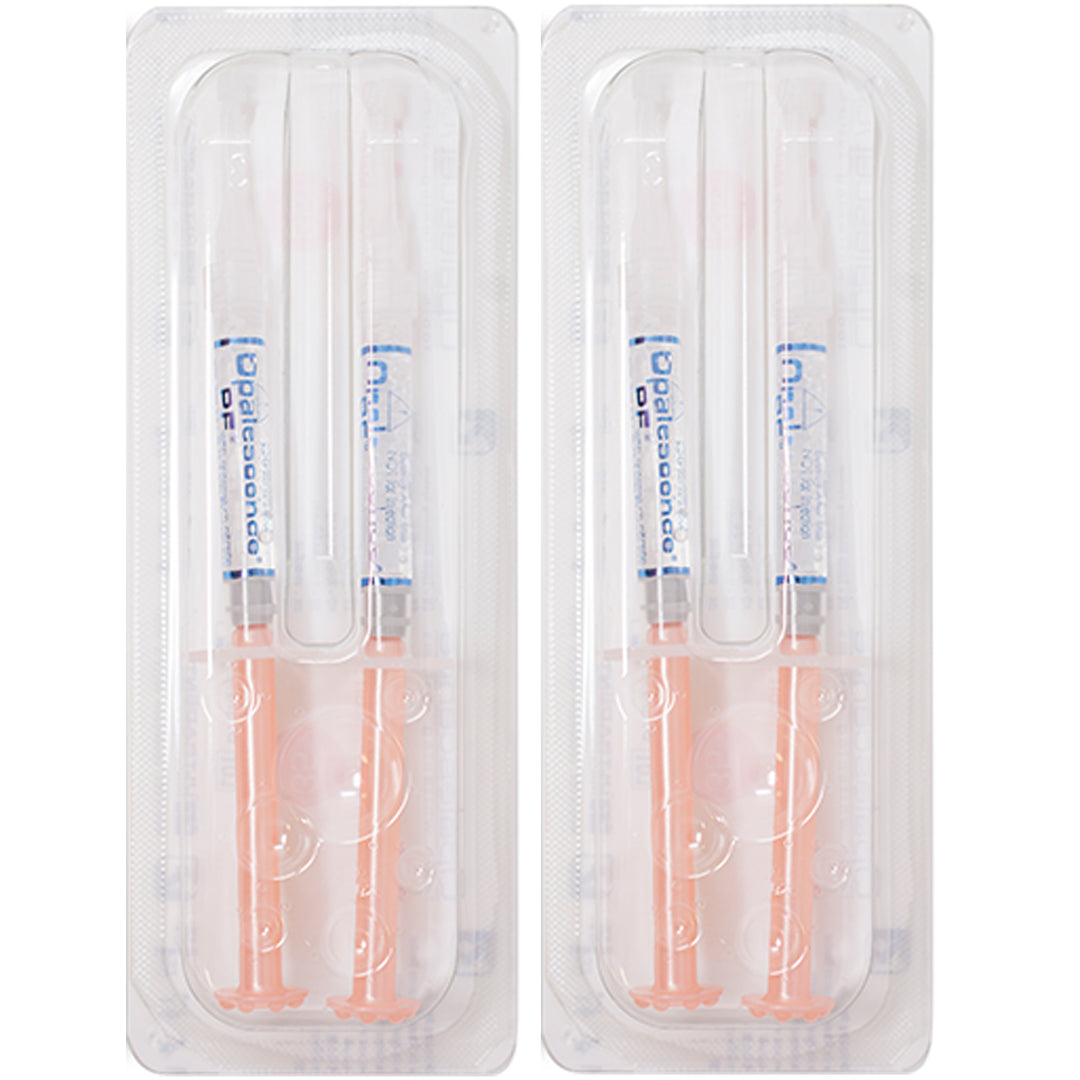 Opalescence 15% PF
---
In stock, ready to ship

Inventory on the way
With Opalescence PF 15, you can whiten your teeth conveniently at home, anytime you choose. This advanced gel formula by Ultradent contains 15% carbamide peroxide for professional-grade whitening. Opalescence PF 15 also contains a desensitizing ingredient, plus fluoride for strong enamel. You'll get a prettier and healthier smile!
15% carbamide peroxide - 4 Syringes
Whitens in 4 to 6 hours
Latest expiration dates (see Additional Information tab)
Stored in a temperature-controlled environment
Because Opalescence PF comes in three flavors and four concentrations, you can customize your whitening. Opalescence PF 15 is a transparent bleaching gel that contains 15% carbamide peroxide for professional-grade tooth whitening. You can wear Opalescence PF 15 for 4 to 6 hours at a time; adjust the treatment time to suit your needs.
What do I get?
4 Syringes of Opalescence PF 15 advanced tooth-whitening gel. One tube fills both the upper and lower trays for one whitening treatment.
Opalescence PF 15 comes in mint, regular, and melon flavors.
All products from Dental Health Essentials have the latest expiration dates. We store every item in a temperature-controlled environment for freshness.
How do I use it?
Opalescence PF 15 is a professional-grade whitening system that's used with your own bleaching trays. To begin, take out one syringe and remove the cap. Release the contents into your trays, using about 1/3 to 1/2 syringe per tray. Aim the tip of the syringe toward the facial side of the trays, moving from one molar to the other in a continuous line. If you have compartmentalized trays, add a small drop of Opalescence PF 15 in each compartment.
Insert the trays and press them lightly into place. Do not press hard or squeeze. Remove any excess gel from the tray edges. Discard the syringe.
You can wear Opalescence PF 15 in for 4 to 6 hours at a time. After the time has elapsed, take out your trays. Remove remaining gel from your teeth with a finger or clean toothbrush. Rinse your mouth twice with lukewarm water, and be sure not to swallow any gel. Wash your trays with cool water, brushing with a clean toothbrush to remove leftover gel. Dry the trays well and store them until your next whitening session.
For more information, visit www.ultradent.com/en-us/Product Instruction Documents/Opalescence Tooth Whitening.pdf
Is it safe?
Yes! The active ingredient in Opalescence PF 15 is carbamide peroxide, which is a bleaching agent that's been proven safe and effective. The added potassium nitrate is effective at decreasing sensitivity. Fluoride helps strengthens enamel, which not only prevents cavities but helps to minimize sensitivity as well. The result is teeth that not only look better but also feel better.
One of the most important things you can do when you whiten your teeth is to avoid overloading your trays. Powerful bleaching gels like Opalescence PF 15 will be soaked up into the tooth enamel. You do not need to push or squeeze the gel over the whole surface of each tooth. By keeping the whitening gel away from your gums, you'll have a safer and more comfortable treatment.
Ingredients
Glycerin
Water (aqua)
Carbamide (urea) peroxide
Xylitol
Carbomer
PEG-300
Sodium hydroxide
EDTA
Flavor (aroma)—mint and melon flavors only
Potassium nitrate
Sodium fluoride
Get a brand-new smile with Opalescence PF 15!